The objectives of this project were set in collaboration with YES Network Pakistan. Youth Engagement Services (YES) Network Pakistan is a legally registered non-profit organization and has played a pioneering role in introducing the concepts of youth service and youth social entrepreneurship in the country.
For this purpose, 43 students of UMT entrepreneurship class had been awarded Rs1000/student (in total PRs 43,000) and were required to come up with the Social Entrepreneurial Idea/project by using this money. As a result, students had been working hard on different social entrepreneurship ideas and had shown a great potential in this area, by engaging many underprivileged, mostly deprived and neglected people in the Pakistani society.
To motivate and encourage them further, CENTIN arranged a Social Entrepreneurial Idea Competition.The presentations were judged and evaluated on the basis of Idea/Social Impact/ Operations/ Financial Feasibility.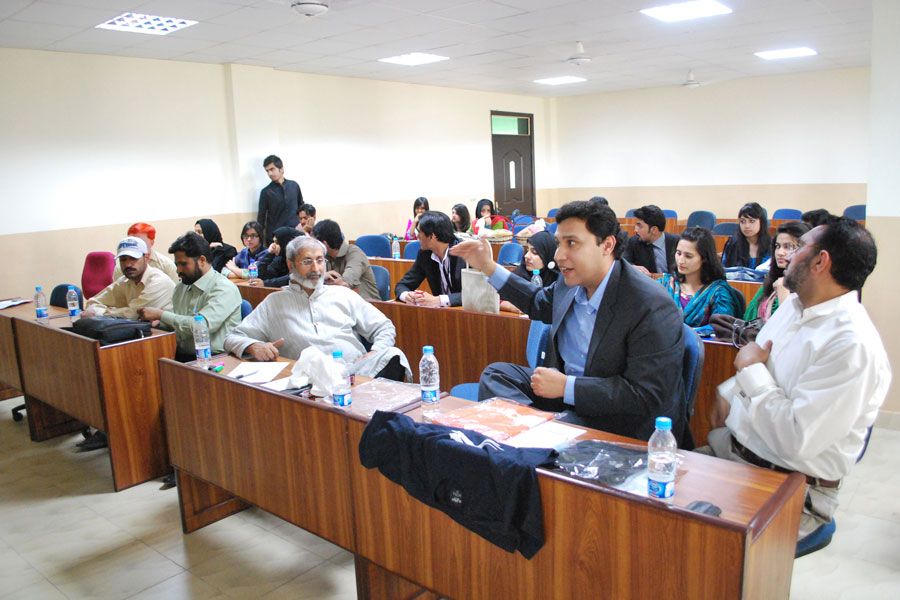 Presenting idea on Social Entrepreneurship The Judges Panel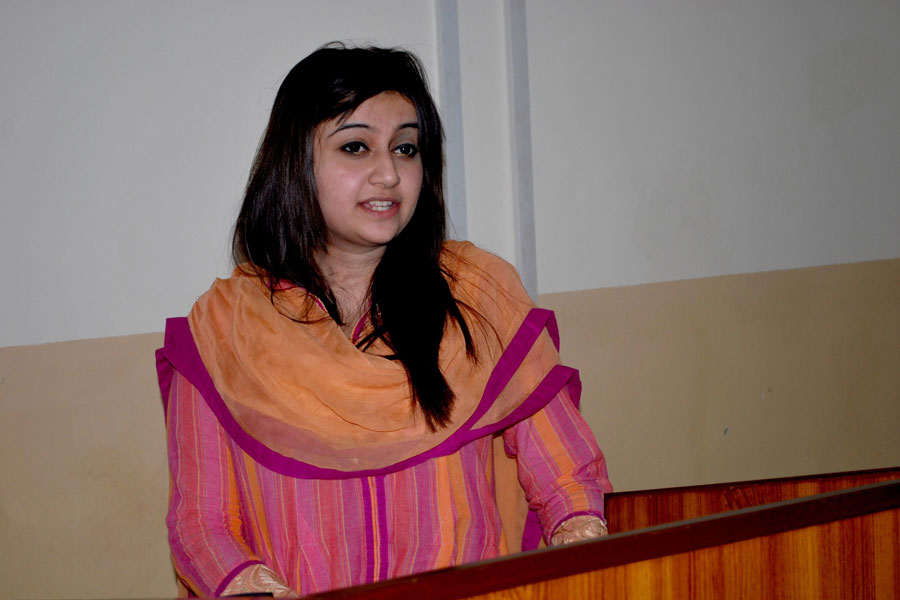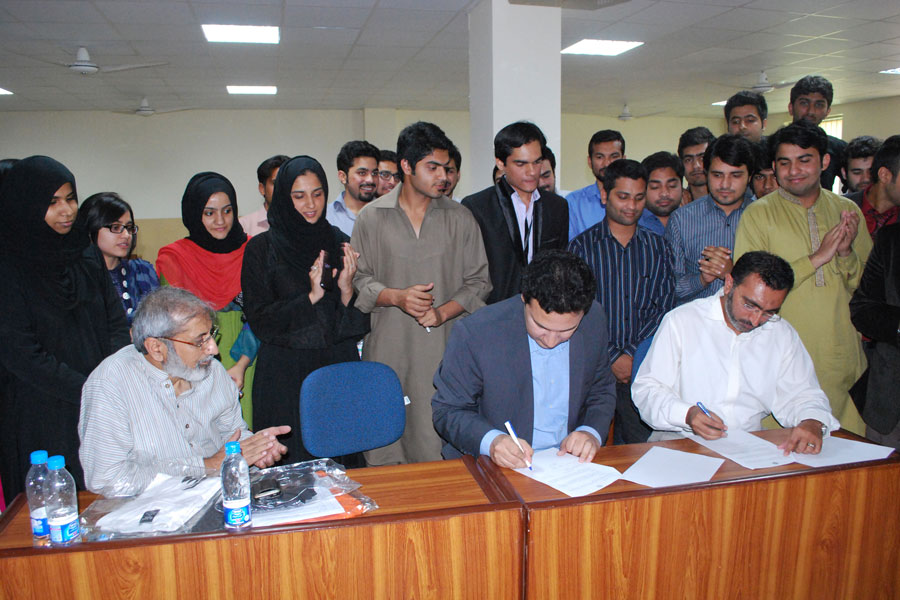 Ms. Sundus Nazir – Hosting the event Judges – evaluating the contestants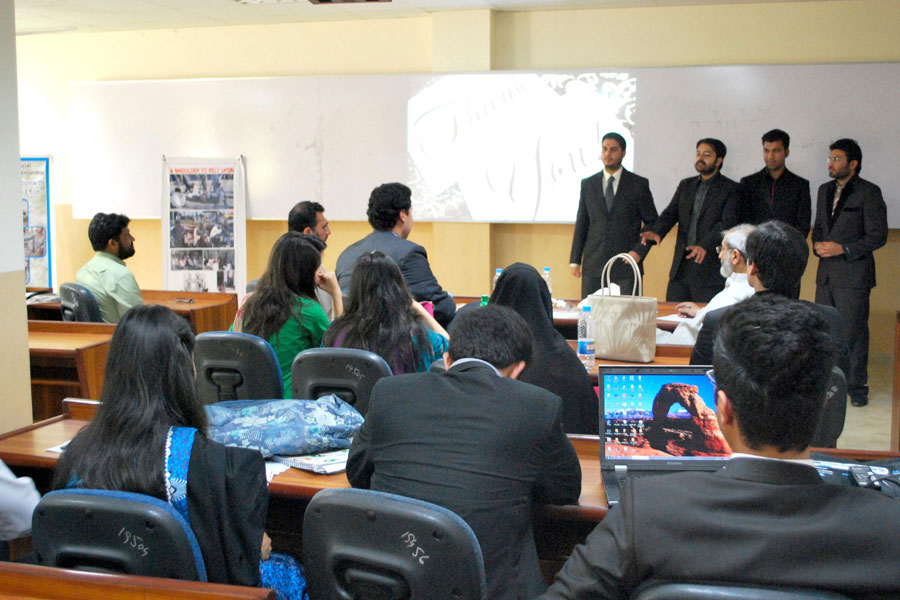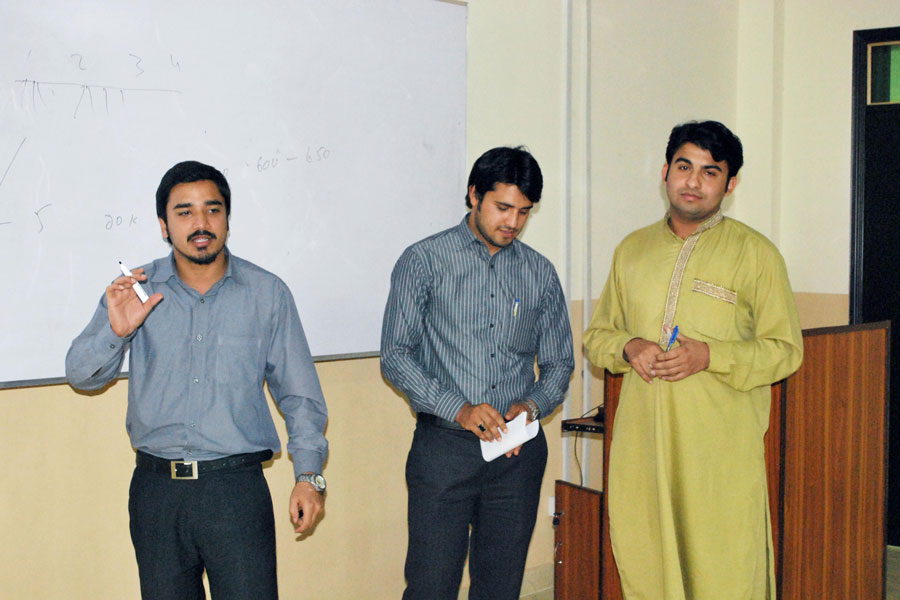 Competiton on the go Contestants while presenting their Idea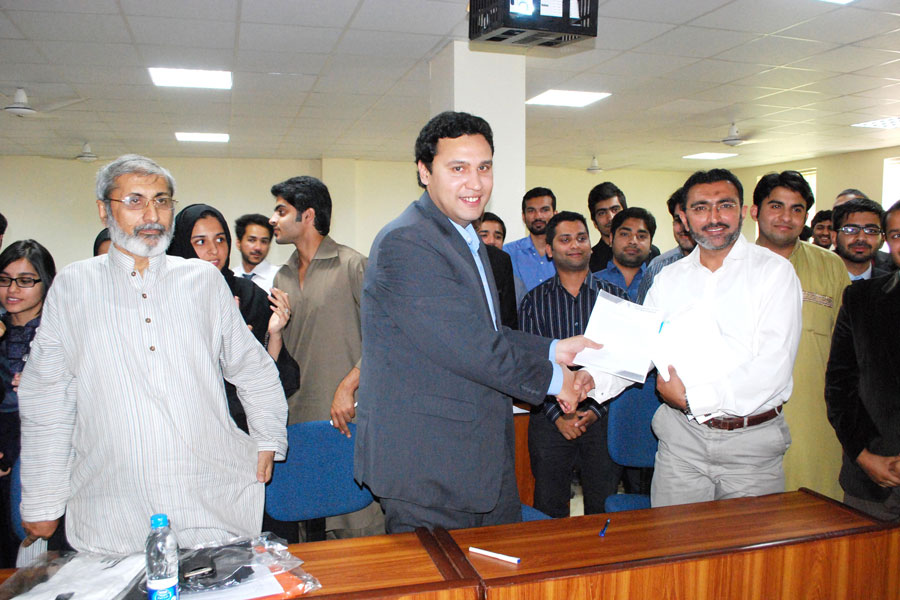 Mr. Rashid Hussain paying his Gratitude