Power Pack Pouch by UMT students bags 3rd position
Shahzad Ali, Ahmad Adnan, Hashim Ali Akram, Waqas Kamal and CENTIN Project Coordinator Sundus Nazir Soleri comprise the winning team that earned this distinction for UMT.

Rector UMT Dr Hasan Sohaib Murad has congratulated Rashid Hussain, Director CENTIN, and the business plan competition team on their achievement.
The Business Idea Competition 2012 was held by FAST National University of Science and Technology at its Lahore campus. The theme and areas of the Entrepreneurial competition was "E- Commerce, Energy, and Agriculture".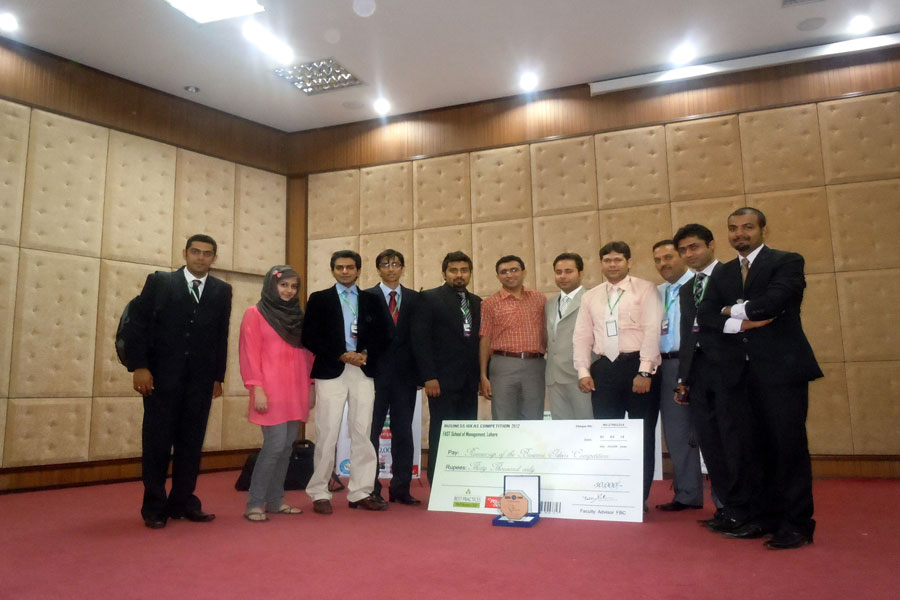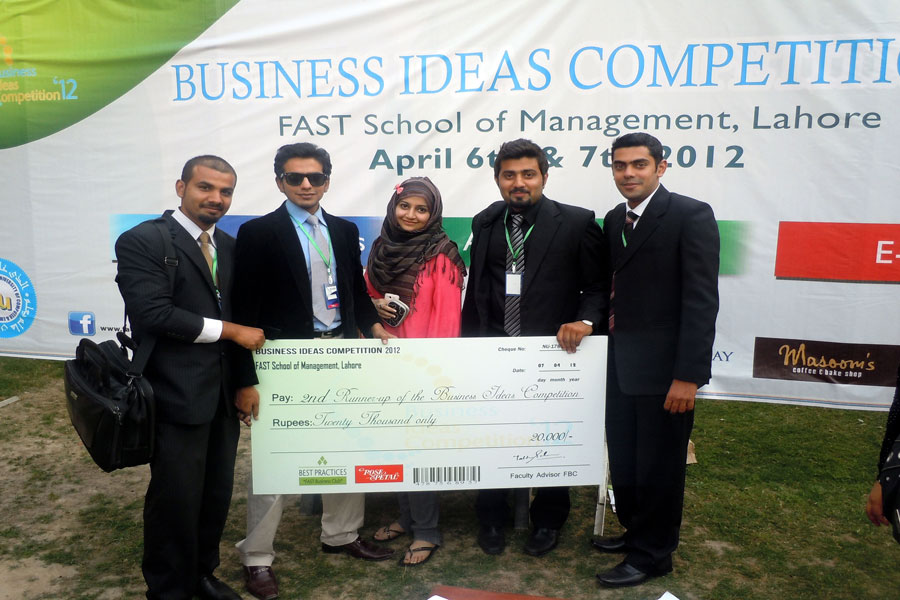 Competiton winners with team CENTIN 3rd prize winners
A total of 36 teams participated in the event including the top business and engineering schools- FAST, LUMS, LSE, IBA Karachi, IBA Punjab, UET- Lahore, UCP, COMSATS, BNU, NCBA, Kinnaird College, Agriculture University of Faisalabad, Punjab University, University of Peshawar, Superior University and many others. Only 6 teams qualified for the final round of competitions.
It may be noted that the presentation and entrepreneurial ideas of UMT students were named among the best. The panel of judges comprised of notables such as the CEO, Procter & Gamble Pakistan, Chairman, Unilever Pakistan, prominent scholars and investors.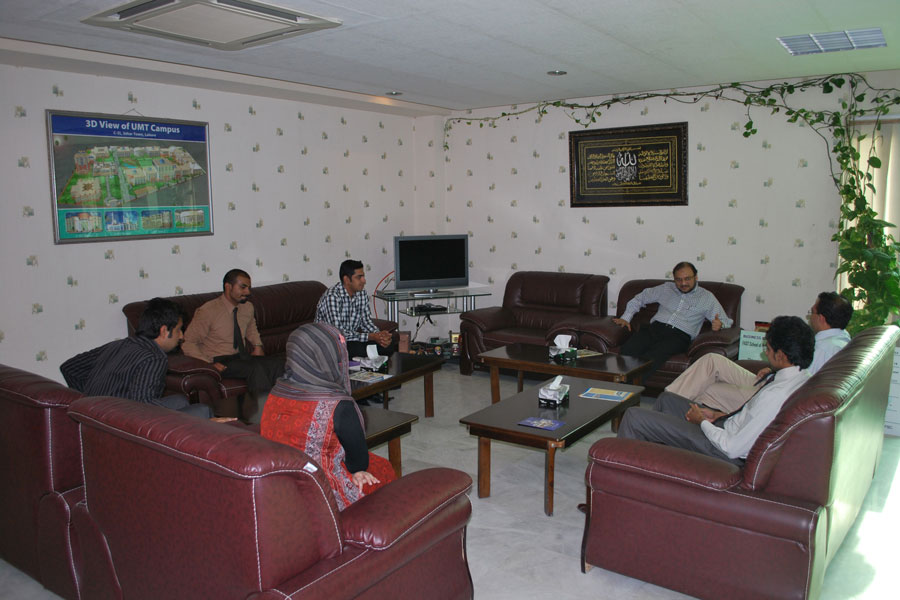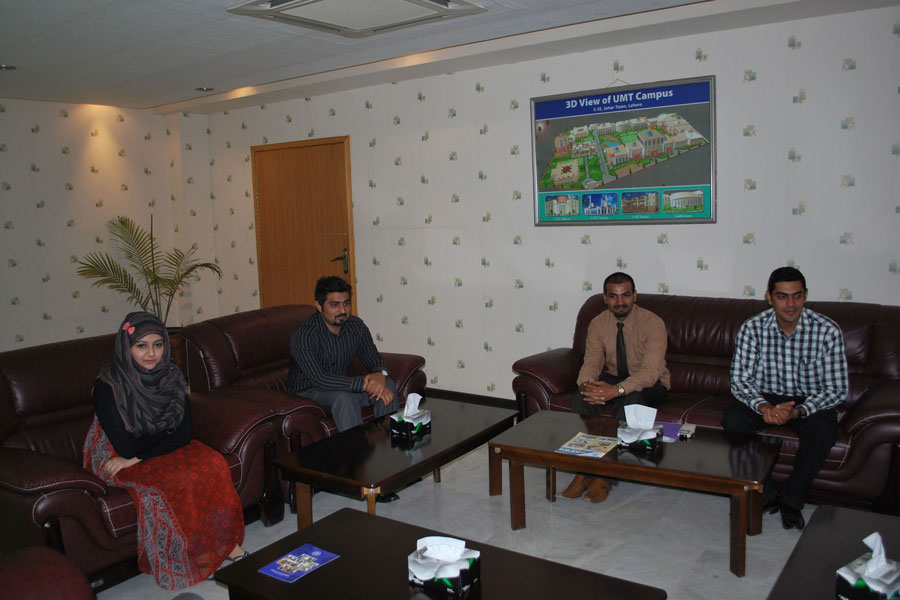 Meeting up with Rector UMT On going discussion
Power Pack Pouch
The winning entrepreneurial project is a multipurpose pouch" designed by the students for charging digital devices; first, mobile phones, then diversified into extended product lines like laptops, digital cameras, etc. The frame of the pouch is being equipped with highly sensitive panel cells that not only charge the cell phone with sunlight, but also with florescent light, and just very little day light.
The commercial feasibility of the product is huge. Commuters, students, workers in remote areas with no electricity, and even ordinary people suffering from the electricity shortfall can use the "Power Pack Pouch". The price of the pouch has been set at Rs 300 only along with accessories like a USB charging input, extra electricity cable, and most importantly, a six-month warranty with after sales service.