UMT organized Startups today-Enterprise Tomorrow in collaboration with IBA Karachi. A total of 165 students from 4 universities have registered in this event. A big percentage of the students were from UMT studying the course on entrepreneurship, 13 students joined us from UVAS, 7 from Superior University and 1 from University of South Asia. Ms.Sundas Nazir from CENTIN moderated the session.The first keynote speaker was Professor Dr. Shahid Qureshi, who is currently director of Center for Entrepreneurship Development at IBA Karachi and has done his Phd in Entrepreneurship from Germany.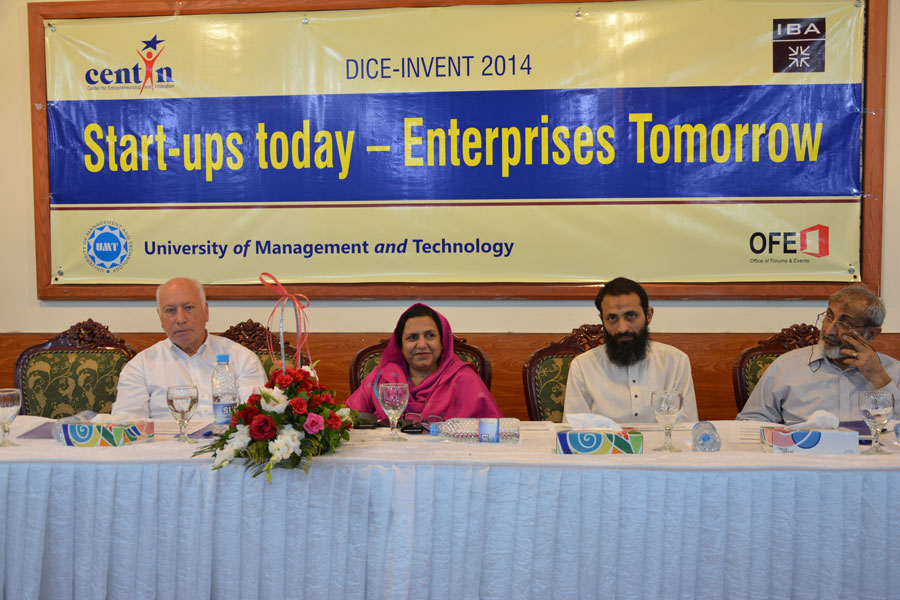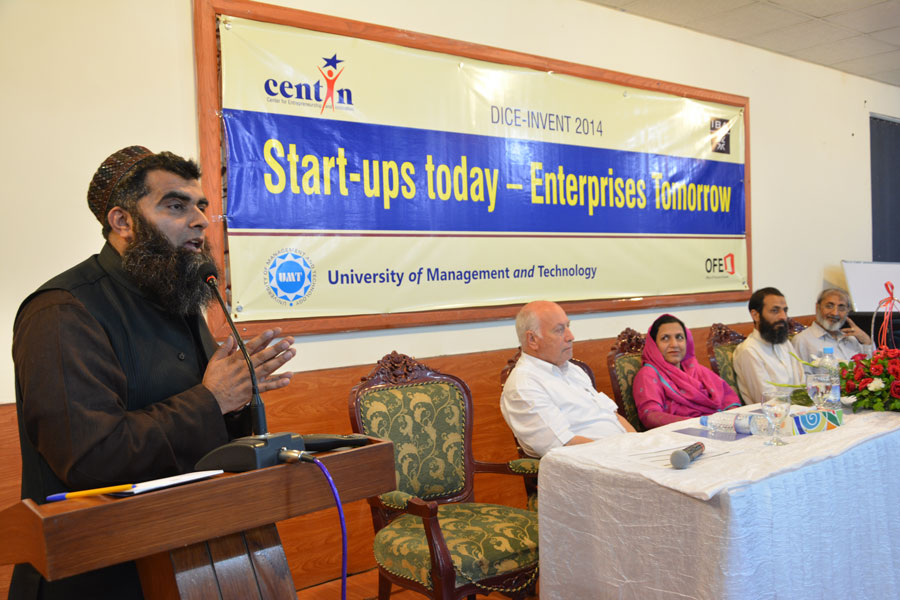 The honorable guests Dr. Shahid Qureshi sharing his views on Entrepreneurship
The highlights of his talk were the emphasis of clarity of vision (e.g. it should be noble, timeless and correct) while thinking about an entrepreneurial idea and five principles of Effectuation theory of Entrepreneurship that negate the basic assumption, (i.e. having resources at the first step), about starting any business. The second keynote speaker was Professor Dr. Manfred, who is a visiting faculty member at IBA-Karachi and has done his PhD in Entrepreneurship from Germany.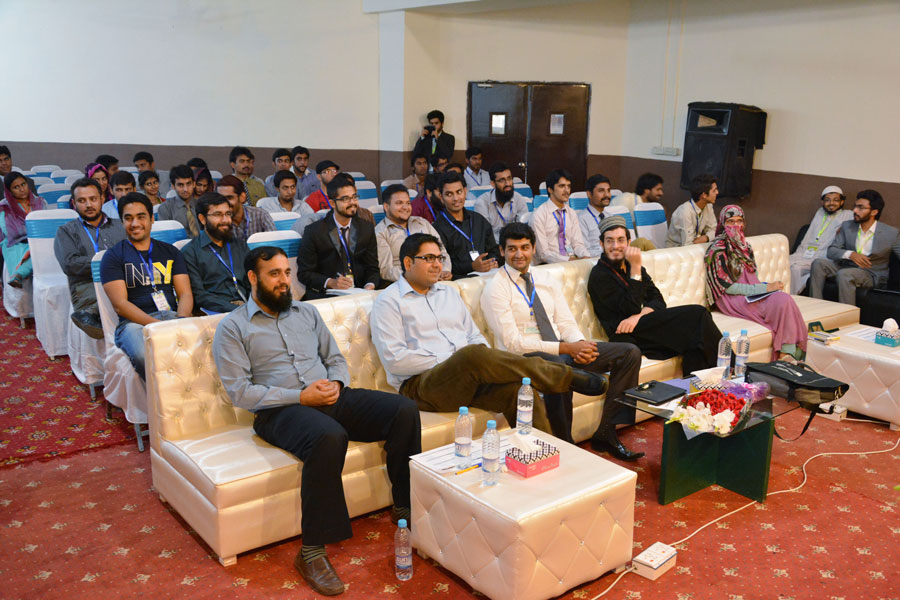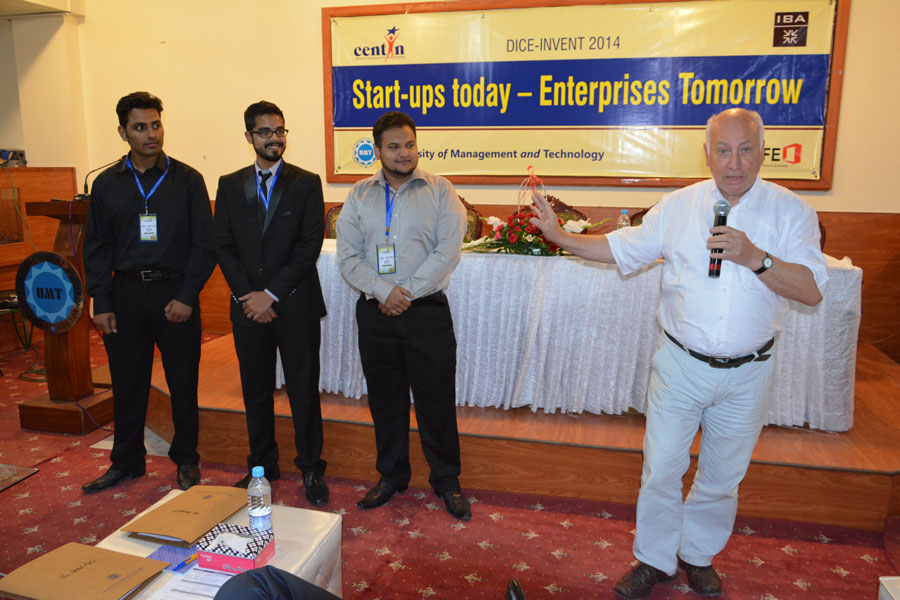 The Auedience Dr. Manfred delivering his keynote speech
The main objective of this session was to conduct a mentoring session that was a very difficult thing along with the support of 5 mentors from Industry. The mentors spent 3 hours with the students having their raw ideas mentioned on the Business Model Canvas. They discussed the business ideas of the students and gave them recommendations for improvement.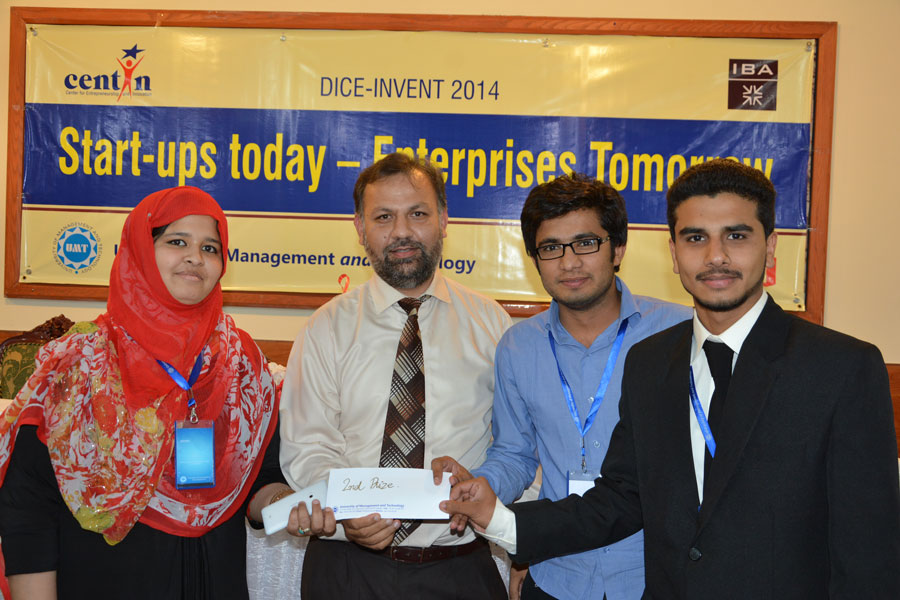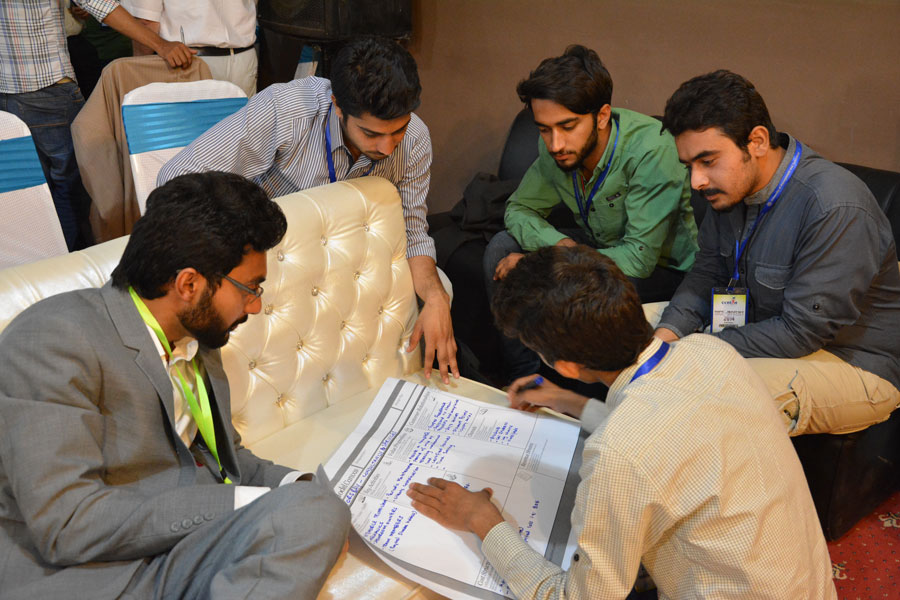 Students participated from UMT Reshaping the business idea
Lastly, the best 3 ideas were awarded with cash prizes based on the sole criteria of overall potential of the business idea to succeed. The mentors from the industry did the job of final evaluation of a total of 33 groups, who were given a chance to present their idea within one minute. The students gave a standing ovation to Professor Dr. Manfred for his friendly and unique style of coaching.