Center for Entrepreneurship and Innovation, ORIC, UMT in collaboration with South Asia Triple Helix Association hosted "SATHA Award" as part of Two-Day Invention to Innovation Summit on 2nd March 2016 in Punjab University. This event brings together the best talent from various prestigious universities which include IBA, PU, UCP, UMT, University of Sargodha, and Islamia University of Bahawalpur. Students displayed their projects on stalls in Innovation Summit.
The panel of worthy judges comprises of:
Mr Adnan Wahab Khan ,serial entrepreneur Founder & CEO of Xomnet Technologies Pvt. Ltd, along with many web based ventures (Shadiasan.com, getfund.pk, bestproperty.pk), Mentor of many startups and an angel Investor.
Abid Malik has over 26 years of sales, marketing, finance, and business development experience. Mostrecently he founded Indus Venture that mentors and helps Innovative startups get funded in early and Revenue stages.


Winners awarded with Cash Prize
1st winning team: Mr Mateen and team from UMT with the idea Solar powered plane "Shamsone" awarded with Rs 30,000/.
2nd winning team "Creatians" idea University of Sargodha, Lahore awarded Rs 20,000/.
3rd winning team:" Uninama" from Lahore Leads University and "Adware Books" from IBA, PU awarded Rs 15,000/.
Miss Iram Shaheen Malik, president of the Women Chamber Of Commerce & Industry Lahore Division was invited as a Chief Guest. She has a vast experience of more than 30 years and work towards for the empowerment of women.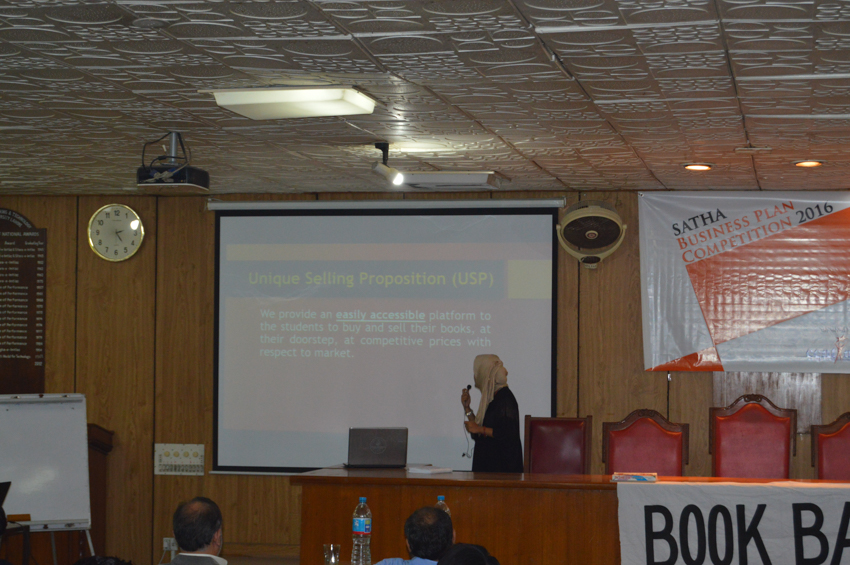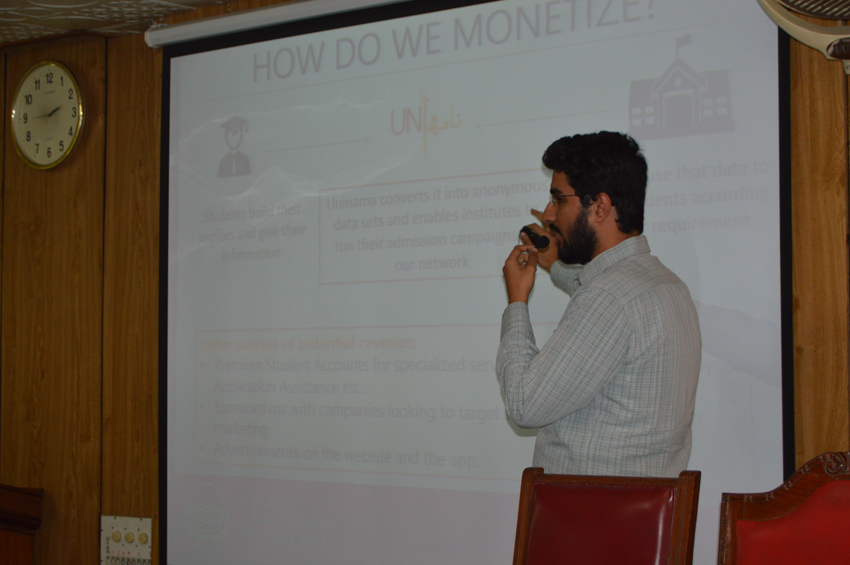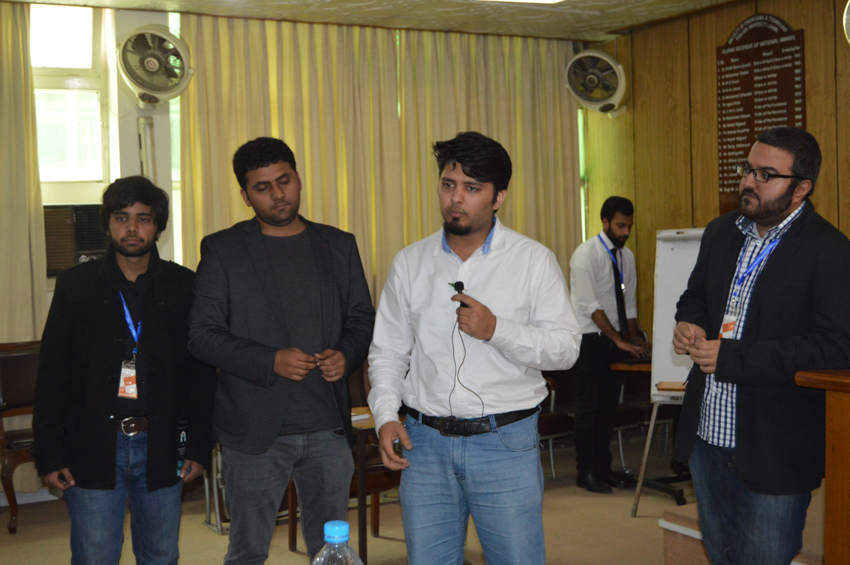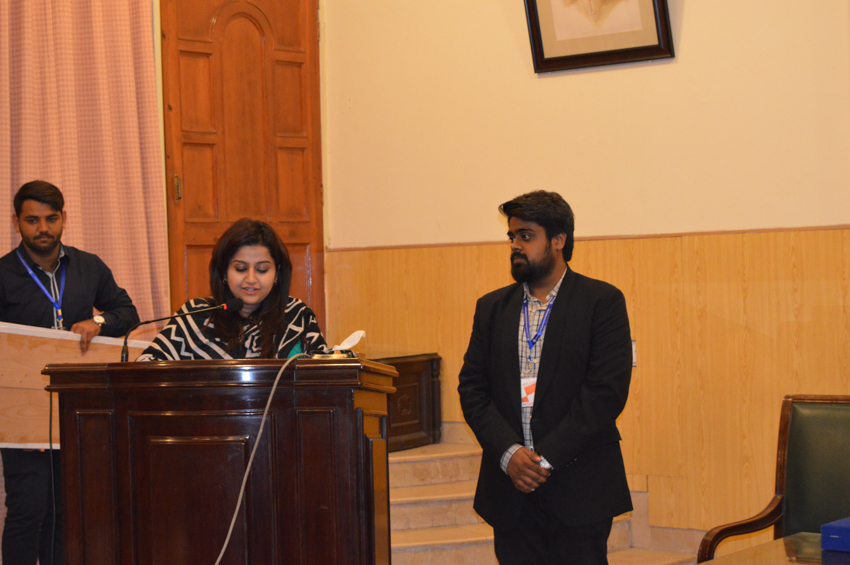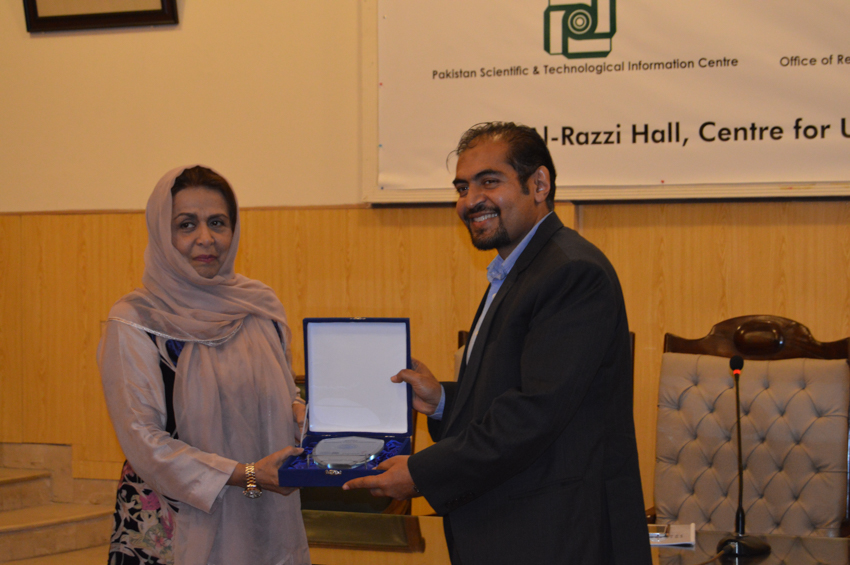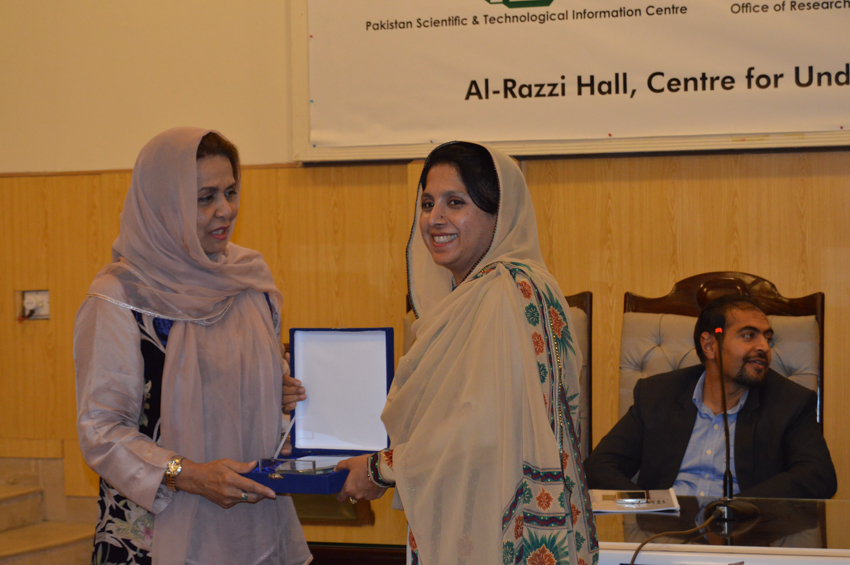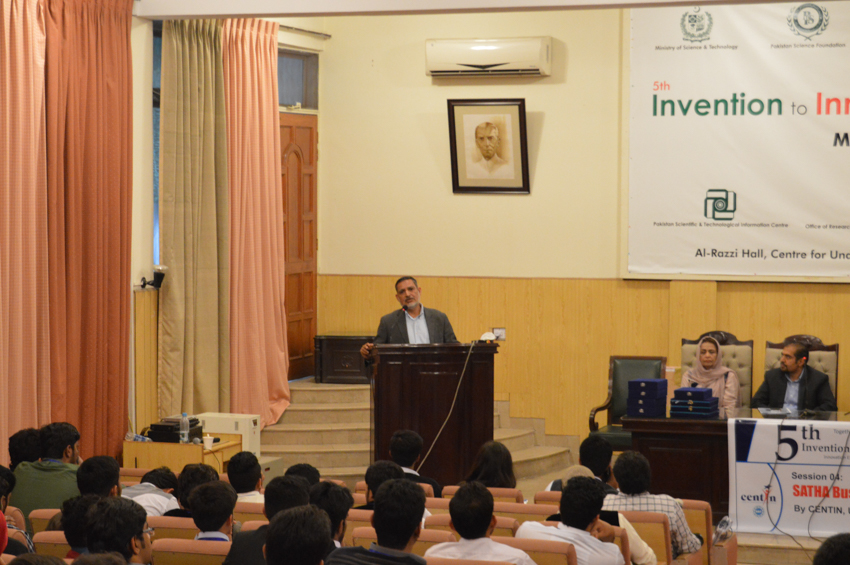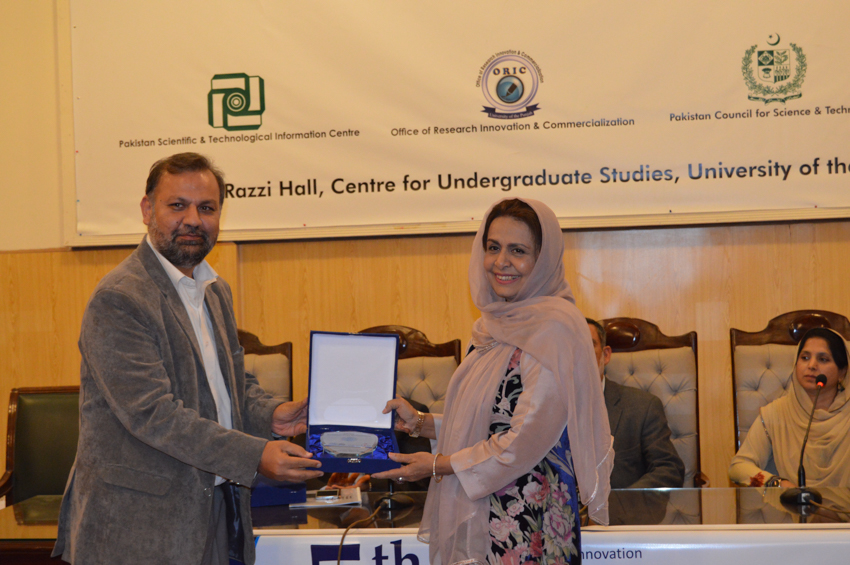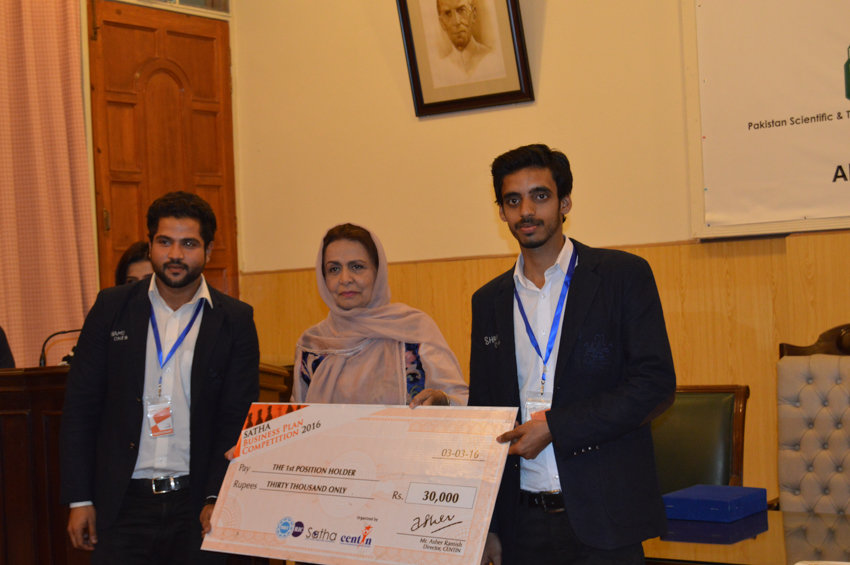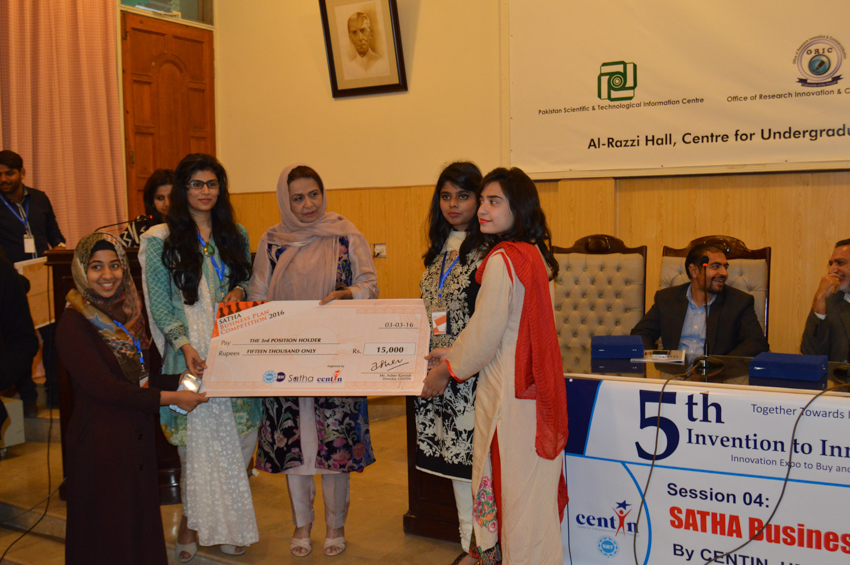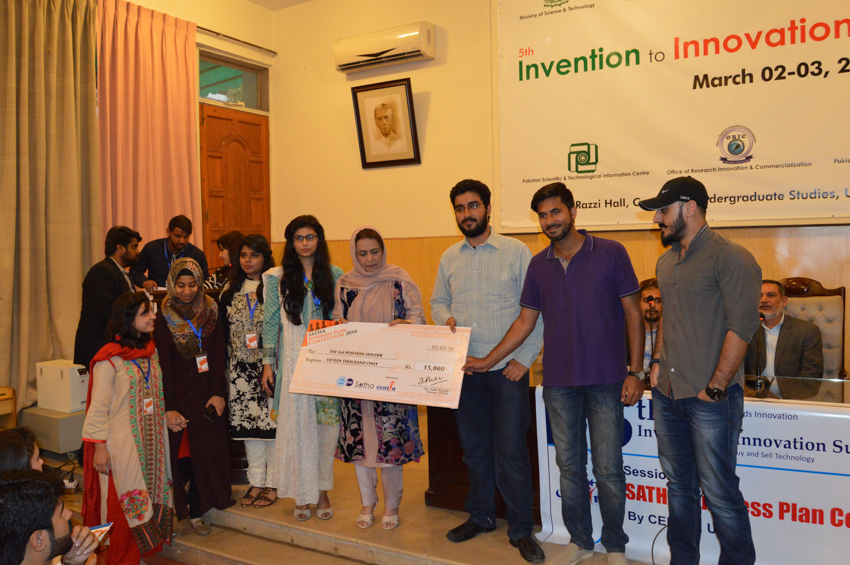 The event was one the efforts of the CENTIN to help students provide the exposure and networking opportunities and to help them grow as an entrepreneur. In closing ceremony Director CENTIN congratulate all the winners and expressed his gratitude to all the judges and our guests for granting us with their presence here today and all the members at PU and UMT who have put in a lot of effort in making this event happen.